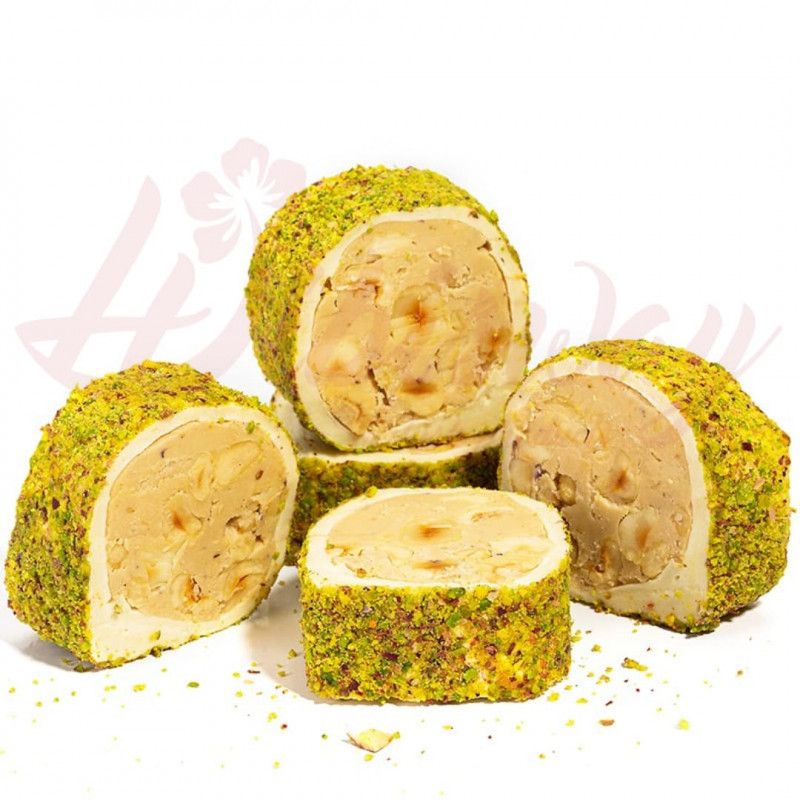  
Green carpet
Green carpet: A hazelnut cream in a milky loukoum sprinkled with a very fine pistachio powder. A classic!
Green carpet a mixture of flavors all in delicacy
Fans of pistachios and hazelnuts will no longer have to choose! The sweetness of the hazelnut cream and the delicacy of the pistachio powder make this milky loukoum an unbeatable part of our range. Will you be seduced by this subtle mixture?
Ingredients: Sugar, water, cornstarch, walnut paste, hazelnuts, pistachios, saponnier extract, butter, vanilla aroma, acidity regulator (E330), rose aroma, dyes (E129). Allergens: milk, nuts. May also contain traces of sesame, nuts, hazelnut, almonds, peanuts. Average nutritional values (per 100g): Energy 366.7 Kcal, protein: 2.1g, Fat 3.1g (of which saturated fatty acids: 0.5g), Carbohydrates 82.3g including sugars: 63.7g. Salt: 0g Fiber: 0.6g
Customers who bought this product also bought:
arrow_upward