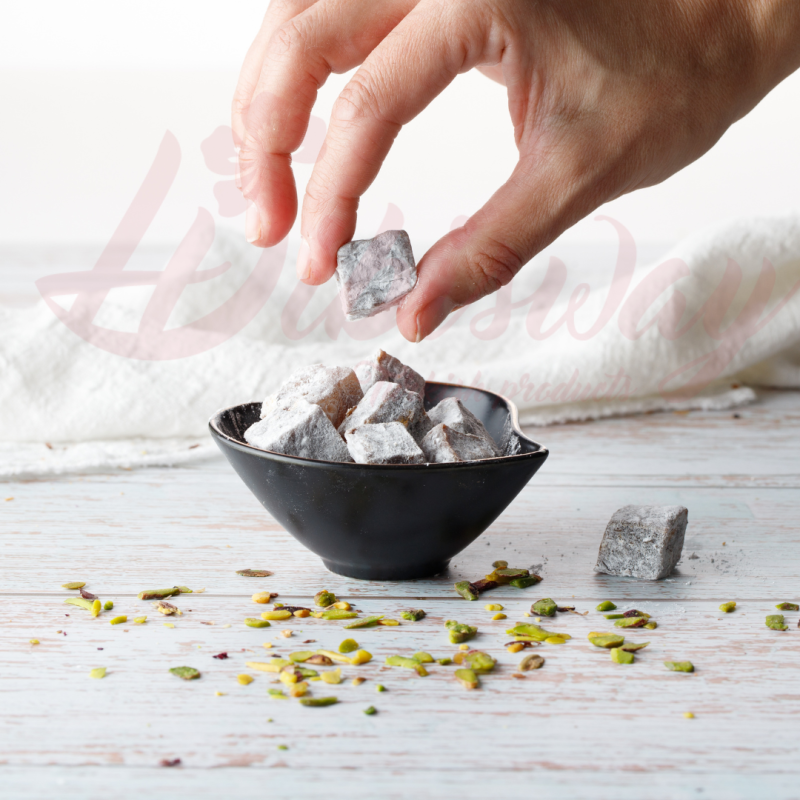  
Classic HoneyMoon
Classic HoneyMoon. Classic Loukoum with honey aromas topped with pistachio pieces. A must.
Honeymoon, the honeymoon of tradition and taste
The Honeymoon has seduced many with the power of its honey aromas, the tenderness of its loukoum and the crunch of pistachios. Tested and approved by loukoum lovers. It will make your snacks even more gourmet, and your coffee breaks even more peaceful.
The classic honeymoon box is composed of honey-flavored loukoums and topped with pistachios in the form of small cubes.
Ingredients: Sugar, water, cornstarch, pistachios, vanilla aroma, acidity regulator (E330). Allergens: peanuts, pistachio. May also contain traces of sesame, nuts, hazelnut, almonds, peanuts. Average nutritional values (per 100g): Energy 366.7 Kcal, protein: 2.1g, Fat 3.1g (of which saturated fatty acids: 0.5g), Carbohydrates 82.3g including sugars: 63.7g. Salt: 0g Fiber: 0.6g
Customers who bought this product also bought:
arrow_upward