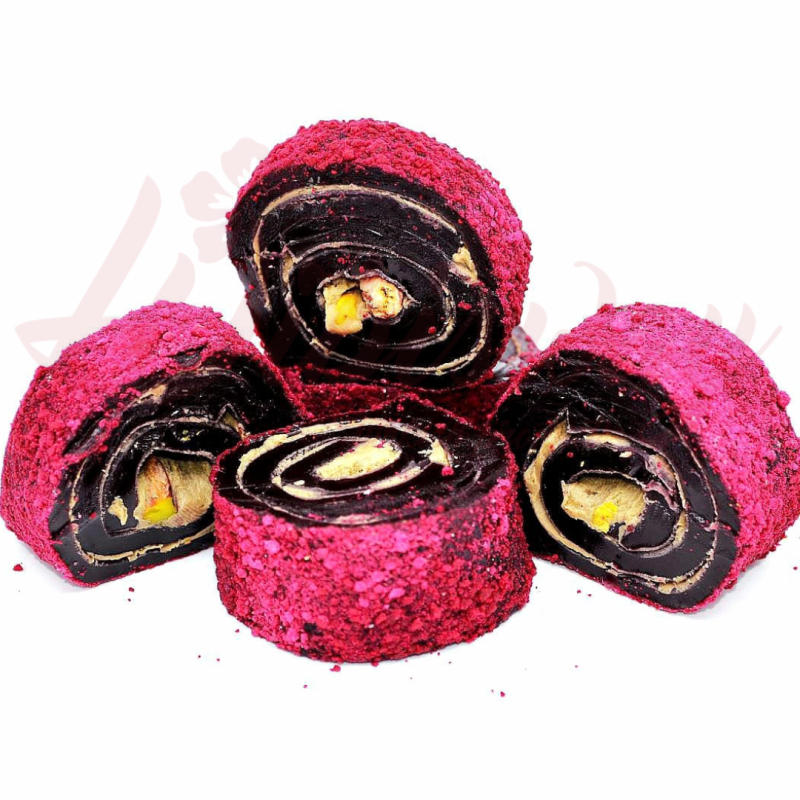  
Infinity Dream
Inifnity Dream: pistachios in the heart of a loukoum rolled several times with several thin layers of cream and covered with a pink powder for a touch of magic.
The infinity loukoum with a touch of madness:
The infinity roll range is enriched with a new declination, the infinity dream. As its name suggests, this loukoum will leave you dreaming... This new creation is composed of several layers of loukoum rolled with thin layers of cream, it reveals in its heart whole pistachios, crunchy and greedy. To finish it is rolled on a fine pink and sweet powder, so ready for an endless dream?
Customers who bought this product also bought:
arrow_upward