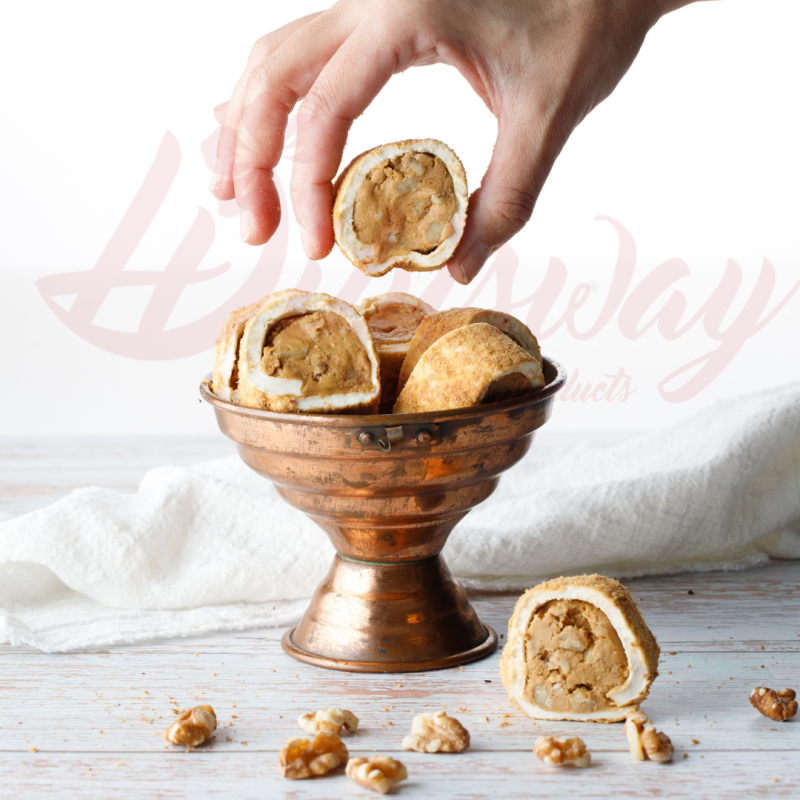  
Total Speculoos
Total Spéculoos: a smooth and melting cream with nuts & speculoos, all rolled up in a rolled milky Turkish delight covered with speculoos powder.
Total Speculoos, The perfect idyll between biscuit and Turkish delight.
Who hasn't dreamed of a Turkish delight that looks like speculoos, ideally to be enjoyed with tea or coffee? This Hibisway version now gives you the opportunity to taste it. A milky Turkish delight that contains a cream of speculoos, garnished with nuts, all covered with speculoos powder. Lovers of Turkish delight just have to watch out!
Ingredients: Sugar, water, cornstarch, nut paste, walnuts, lotus biscuit, soapwort extract, butter, vanilla flavor, acidity regulator (E330), coloring. Allergens: peanuts, pistachio. May also contain traces of sesame, walnuts, hazelnuts, almonds, peanuts. Average nutritional values ​​(per 100g): Energy 366.7 Kcal, proteins: 2.1g, Fats 3.1g (including saturated fatty acids: 0.5g), Carbohydrates 82.3g including sugars: 63.7g. Salt: 0g Fiber: 0.6g
Customers who bought this product also bought:
arrow_upward