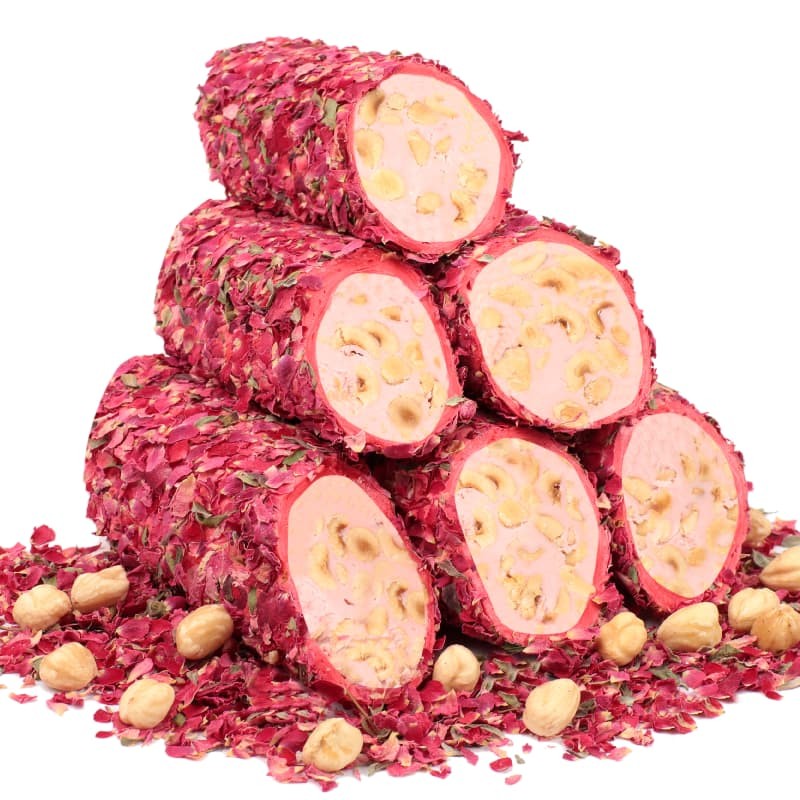  
As in a dream
As in a dream: hazelnuts, rose petals, raspberry cream, for a daydream feeling.
As in a dream, a Turkish delight that will leave you dreaming:
One of our flagship products and undoubtedly one of the most surprising. A raspberry-flavoured cream in which hazelnuts are dipped for a successful marriage of flavors. The cream is rolled in a raspberry Turkish delight covered with a shower of rose leaves for a soft and fragrant sensation in the mouth. If you like beautiful surprises and harmonious combinations, this Turkish delight is made for you. A dream that is very real.
Customers who bought this product also bought:
arrow_upward