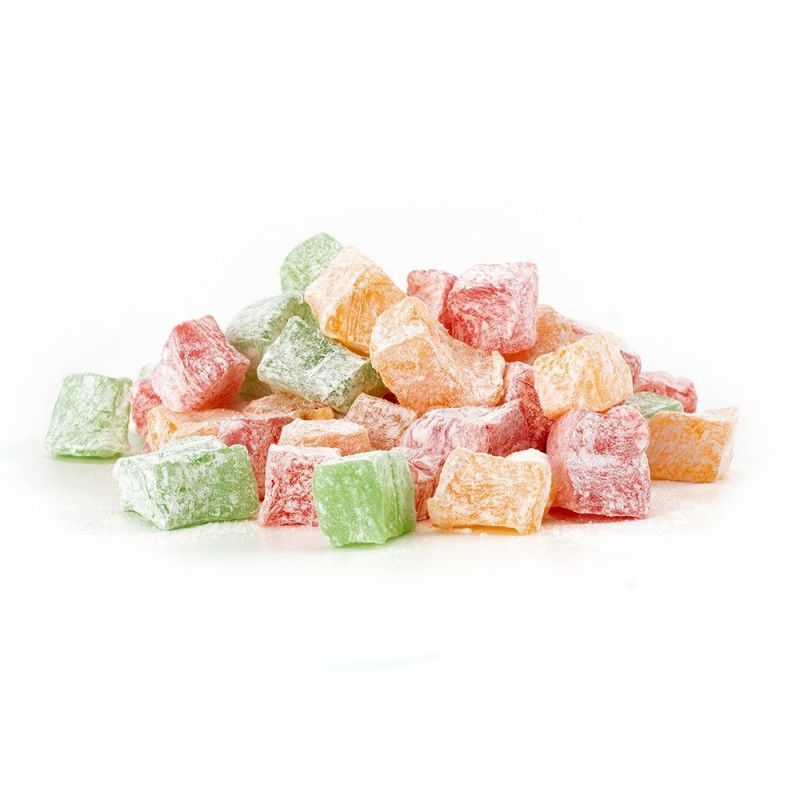  
Tutty Frutty - Mini Loukoums
Tutti Frutty - Mini Loukoums : Mixture of mini loukoums with different flavors: pomegranate, mint, orange etc ...
Tutti Frutty - The fruity feel
The mini loukoums are the miniaturized versions of the original range, Ideal for a snack or to enjoy with a coffee or tea, The tutti frutty will bring a fruity touch to your day. And this box the particularity of having all the varieties of mini loukoums. So ready to enter the madness of colors?
Ingredients: Sugar, water, cornstarch, orange, lemon, pomegranate, rose and mint aroma, Colour (E124,E129,E104,E102,E133,E110), Allergens: peanuts, pistachio. May also contain traces of sesame, nuts, hazelnut, almonds, peanuts. Average nutritional values (per 100g): Energy 366.7 Kcal, protein: 2.1g, Fat 3.1g (of which saturated fatty acids: 0.5g), Carbohydrates 82.3g including sugars: 63.7g. Salt: 0g Fiber: 0.6g
Customers who bought this product also bought:
arrow_upward