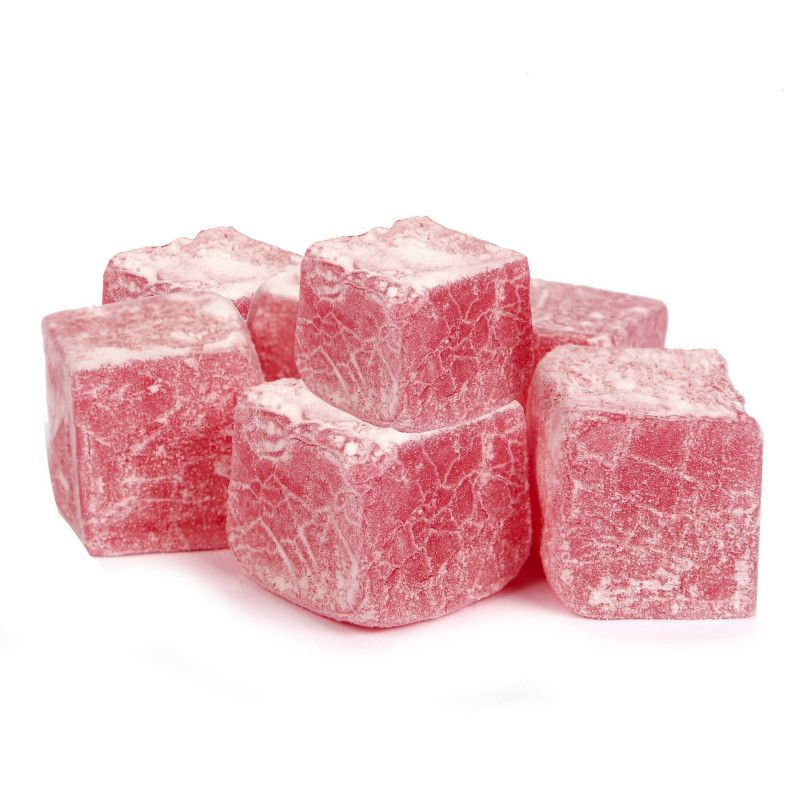  
Original Pomegranate
Original Pomegranate : The original loukoum with the scent of pomegranate, fruity and creamy ...
Original Granada, Original and tasty
Invented by Ali Muheddin Haci Bekir, this loukoum (the first in a long history) has been made in the same way for more than two centuries now: from sugar, water, corn starch and rose aroma. Called at its origins the rest of the gosier, this sugar factory revolutionized the world of confectionery in the 18th century.
And even today this loukoum continues to make happy people...
Ingredients: Sugar, water, cornstarch, pomegranate aroma, Acidity regulator (E330), colouring aroma (E129), Allergens: peanuts, pistachio. May also contain traces of sesame, nuts, hazelnut, almonds, peanuts. Average nutritional values (per 100g): Energy 366.7 Kcal, protein: 2.1g, Fat 3.1g (of which saturated fatty acids: 0.5g), Carbohydrates 82.3g including sugars: 63.7g. Salt: 0g Fiber: 0.6g
Customers who bought this product also bought:
arrow_upward