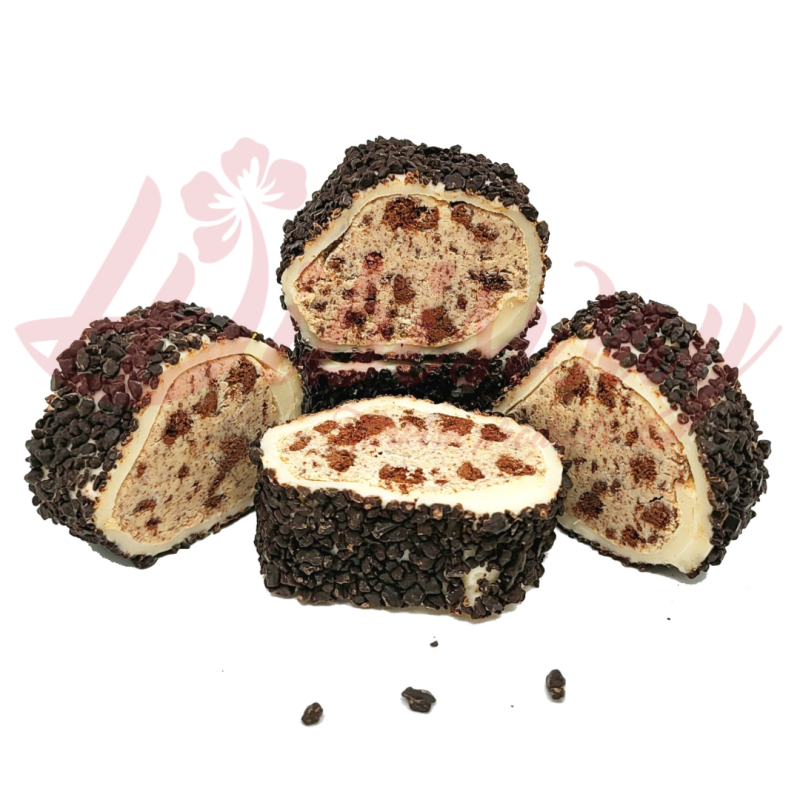  
Instant Oreo
Instant Oréo: a loukoum way: a biscuit cream in a milky loukoum covered with delicate dark chocolate chips.
Instant Oreo, the loukoum in the trend
Gourmets just have to stand well! Among the most tasteful loukoums of the day, you will find the Instant Oréo. On the menu, a tasty cream in which are dipped small pieces of biscuit in a tender and creamy milky loukoum, rolled, him in fine dark chocolate chips as a final touch. Ready to give in to temptation?
Ingredients: Sugar, water, cornstarch, walnut paste, biscuits (13%), saponary root extract, acidity regulator (E330), butter, vanilla aroma Allergens: milk, nuts. May also contain traces of sesame, nuts, hazelnut, almonds, peanuts. Average nutritional values (per 100g): Energy 366.7 Kcal, protein: 2.1g, Fat 3.1g (of which saturated fatty acids: 0.5g), Carbohydrates 82.3g including sugars: 63.7g. Salt: 0g Fiber: 0.6g
Customers who bought this product also bought:
arrow_upward