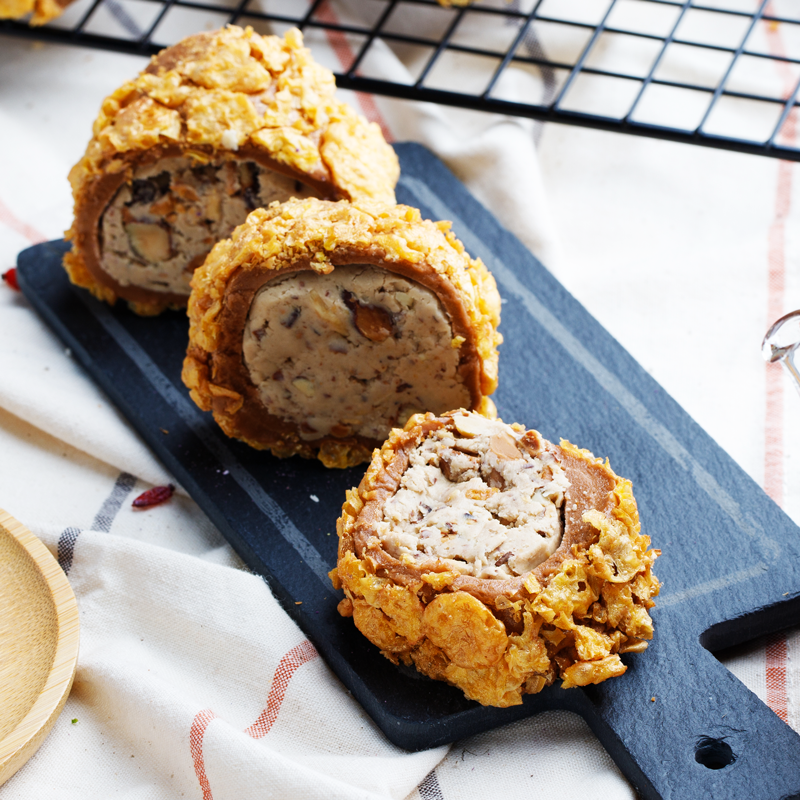  
Golden Sensation
Golden Sensation: An almond cream in a loukoum with notes of caramel, all dotted with a shower of fine and golden biscuits. To chew without moderation!
Golden sensation, the little nugget that will lose you.
One of our latest finds that will sparkle your appetite. The Golden Sensation brings these two notes: almond cream and cookie coating with golden and shiny hues! a stunning mixture.
Ingredients: Sugar, water, cornstarch, Almonds, almond paste, Tahin, saponary root extract, Butter, vanilla aroma, Acidity regulator (E330), Dyes (E102,E133,E110,E122). Allergens: peanuts, pistachio. May also contain traces of sesame, nuts, hazelnut, almonds, peanuts. Average nutritional values (per 100g): Energy 366.7 Kcal, protein: 2.1g, Fat 3.1g (of which saturated fatty acids: 0.5g), Carbohydrates 82.3g including sugars: 63.7g. Salt: 0g Fiber: 0.6g
Customers who bought this product also bought:
arrow_upward