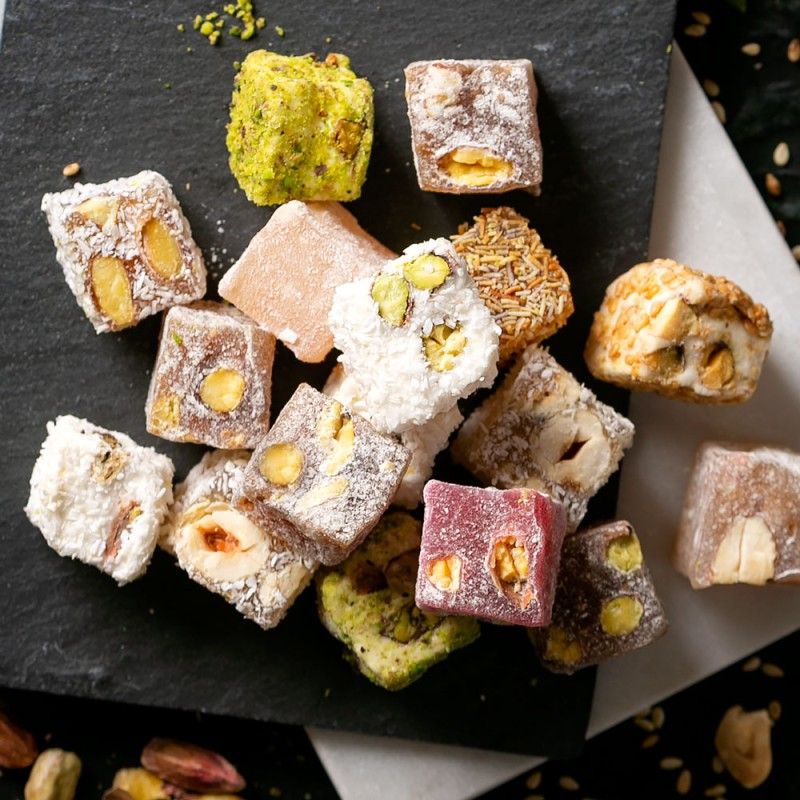  
Box classic Lokum mix 900gr
The lokum mix box containing an assortment of all varieties of classic loukoum available.
Secs

Maurice E.

published the 04/10/2022

following an order made on 18/09/2022

Comment from Hibisway the 04/10/2022

Bonjour, tout d'abord merci de nous voir laissé un avis. Nous regrettons que votre commande n'ait pas répondu à vos attentes. Nous tenons à vous assurer que nos loukoums sont frais et conditionnés pour conserver une fraicheur optimale. Nous vous contactons pour en savoir plus sur votre commentaire, afin de comprendre au mieux votre ressenti et quels produits en particulier sont concernés par votre avis. Nous vous remercions en tout cas de nous avoir fait part de votre ressenti, et sachez que la fraicheur et l'onctuosité de nos produits est une de nos priorité et nous redoublons d'effort chaque jour pour maintenir notre degré d'exigence. En attente d'un retour de votre part, nous vous souhaitons une bonne soirée. Nous espérons également continuer à vous compter parmi nos clients dans l'avenir.

Très satisfaite de mon achat. Produit de bonne qualité.

Asmahane L.

published the 17/07/2022

following an order made on 17/05/2022

Comment from Hibisway the 20/07/2022

Merci beaucoup pour votre avis. Nous sommes fiers que notre classic box ait répondu à vos attentes. Au plaisir !
Customers who bought this product also bought:
arrow_upward