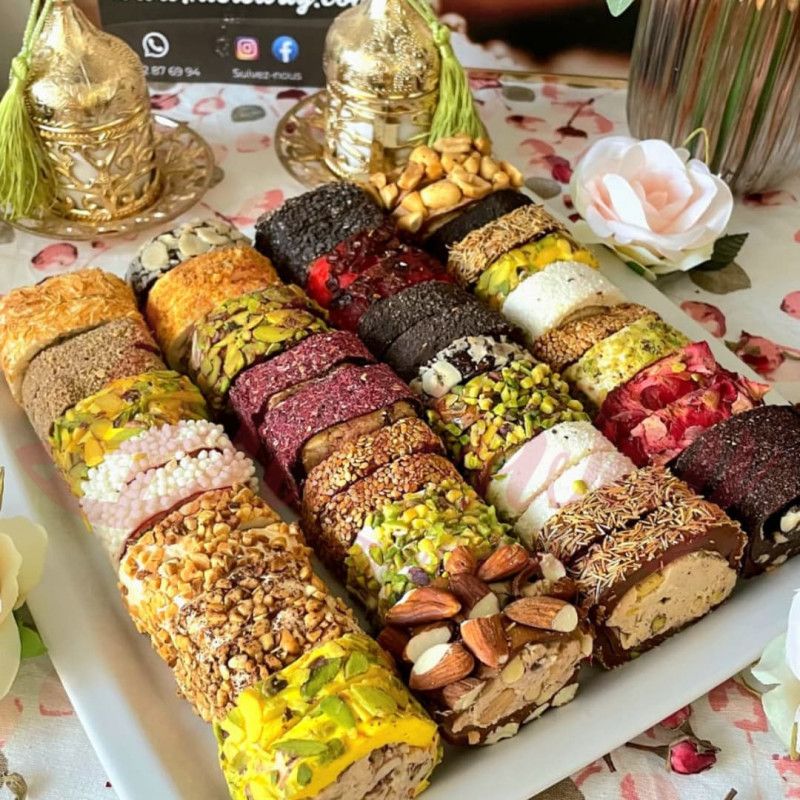  
Super discovery box 1.5Kg
The super box discovery
The 1.5kg discovery box containing a mixture of all varieties of sarma available.*
Ideal to offer, to share with family, friends, or for yourself for a daily pleasure, it allows you to have all the offer of sarma in one box.


Non-contractual photos, the box consists of all the sarmas available at the time of the order.
The Super Box Discovery: For gourmets who do not want to miss anything
The discovery box contains about 2 pieces of all available varieties (according to stock) of loukoums sarmas, these boxes are prepared to order. This box aims to make you discover all the sarmas of our range, a real moment of sharing and discovery around a coffee or tea. The box is brought to evolve according to the novelties, so that you can regularly discover new varieties. Ready to dive fully into the world of sarma?
Learn more about sarmas:
Loukoums sarmas (or rolls) are loukoums that contain in their heart a melting cream based on dried fruit cream (usually hazelnut or pistachio) with almonds, pistachios or hazelnuts.
Some more contemporary sarmas contain a cream with trendy flavors such as oreo, wafer, biscuit, spread and many others ...
Customers who bought this product also bought:
arrow_upward