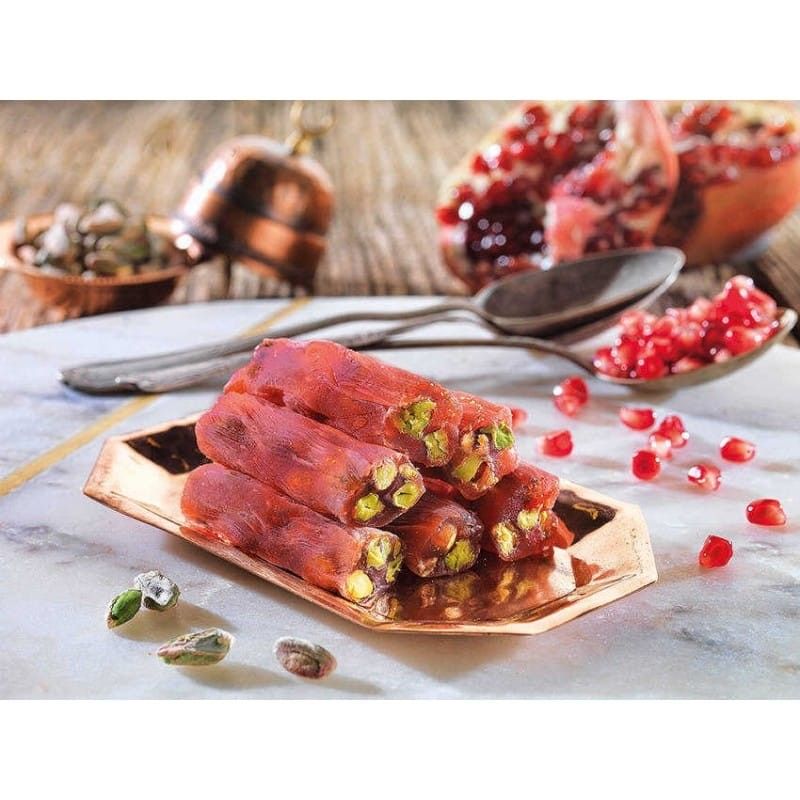  
Pomegranate fingers 330gr
Pomegranate fingers : With pomegranate aromas and encrusted with whole pistachios this ultra soft declination of loukoum has seduced a large number of young and old.
Pomegranate Fingers, the reference in the field
The reference in the field of fingers, it owes in part its success to its fruity and gourmet side, its crunchy pistachios come to contrast with the tenderness of the soft and melting loukoum. It easily replaces sweets for young and old children, and goes perfectly with a coffee or tea. To try it is to adopt it for sure.
Ingredients: Sugar, water, cornstarch, pistachios, acidity regulator (E330), pomegranate aroma, dye (E129). Allergens: nuts. May also contain traces of sesame, nuts, hazelnut, almonds, peanuts. Average nutritional value (per 100g): Energy 366.7 Kcal, protein: 2.1g, Fat 3.1g (of which saturated fatty acids: 0.5g), Carbohydrates 82.3g including sugars: 63.7g. Salt: 0g Fiber: 0.6g
Customers who bought this product also bought:
arrow_upward