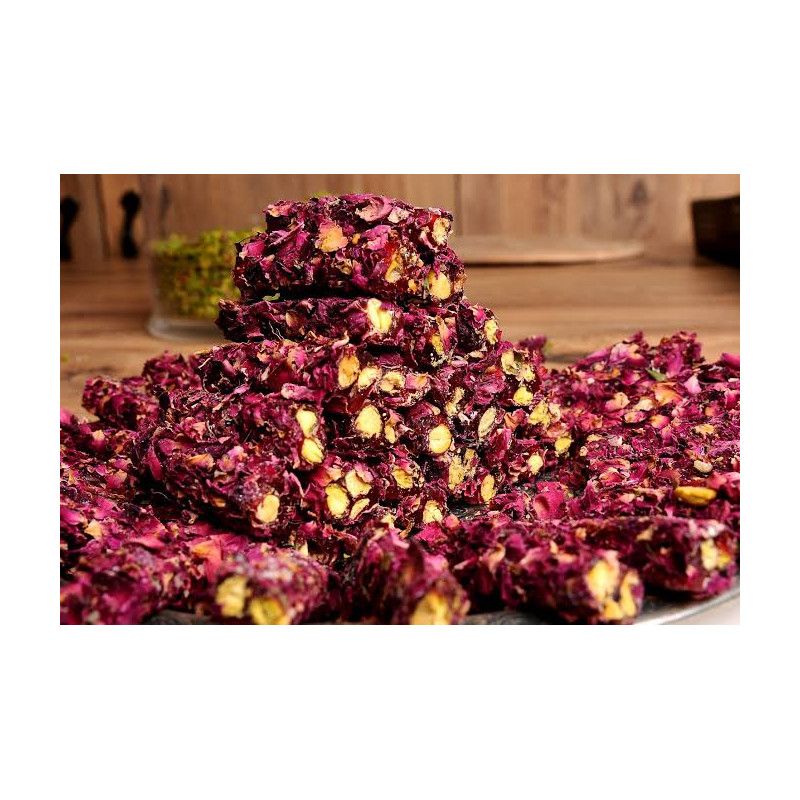  
Sweety rose fingers 330gr
Sweety Rose This version of the fingers is composed of an extra tender pomegranate loukoum with whole pistachios and covered with rose petals.
Sweety pink, a burst of flavors.
Looking to travel with your taste buds and smell, the pink sweety is the finger you need. A creamy pomegranate loukoum with crunchy pistachios. Covered with a bed of rose whose scent and flavor will make you travel to a thousand places away. A mix of explosive flavors.
Ingredients: Sugar, water, cornstarch, Pistachios, rose petal, pomegranate aroma, Acidity regulator (E330), dyes (E129). Allergens: peanuts, pistachio. May also contain traces of sesame, nuts, hazelnut, almonds, peanuts. Average nutritional values (per 100g): Energy 366.7 Kcal, protein: 2.1g, Fat 3.1g (of which saturated fatty acids: 0.5g), Carbohydrates 82.3g including sugars: 63.7g. Salt: 0g Fiber: 0.6g
Customers who bought this product also bought:
arrow_upward